Technovation
Technovation was looking for a bold, new brand identity to represent their global tech education nonprofit that inspires girls and families to be leaders and problem solvers in their lives and their community. With a new brand and website we helped Technovation tell their story and create a foundation for the future.
Designed at Happy Cog
Website:

Technovation.org
Role: Creative Director
Service: Visual Design, Identity & Brand Design, Content Strategy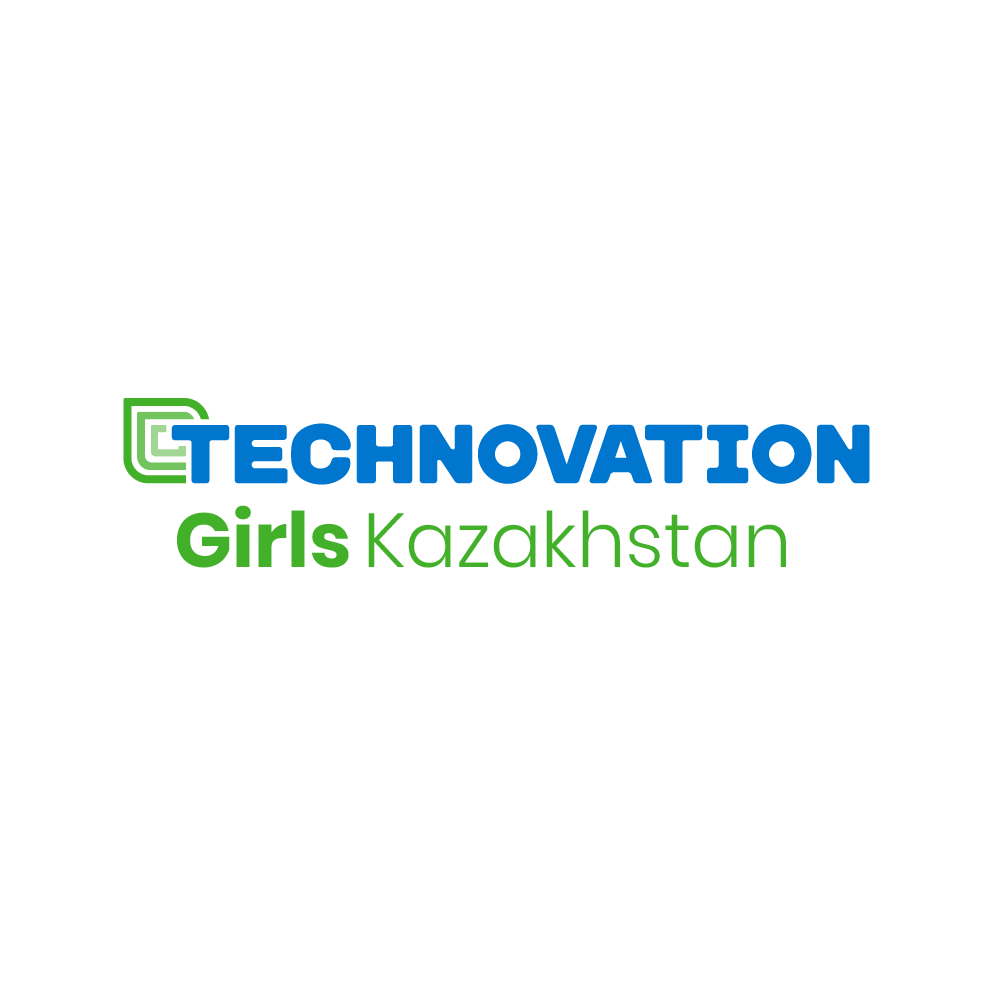 The Logo

---
Technovation was looking to bring its three different brands for children and families together under one new unified brand. The goal was to give each program flexibility in its visual system while remaining consistent with the parent brand. We wanted the logotype to feel strong and empowering but without feeling too masculine. We used the font Rubik for the logotype but customized it to hit the right balance.
The Visual System

---
We went for a high energy brand system. The colors are bright and energetic, the supporting graphics are full of movement, and the type system has a bold presence that does not overpowers. The result is a very dynamic and easy to implement branding system.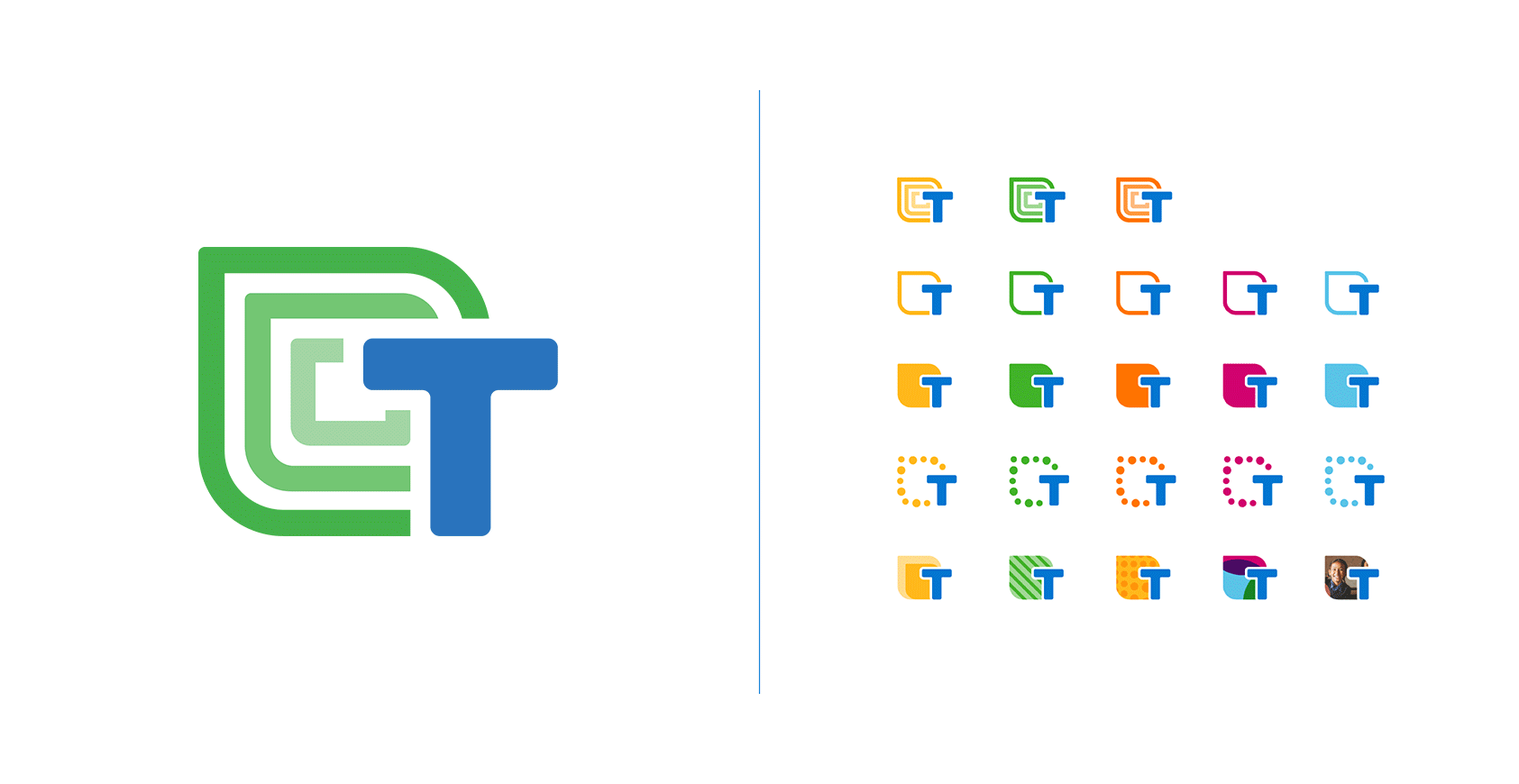 The Website

---
We helped the organization to think about its content from the perspective of their users and audiences. This understanding was vital since they were changing names, and we wanted to make sure we were not alienating visitors to the site. We felt it was essential to elevate details about the programs as well as stats about Technovation's impact on the homepage.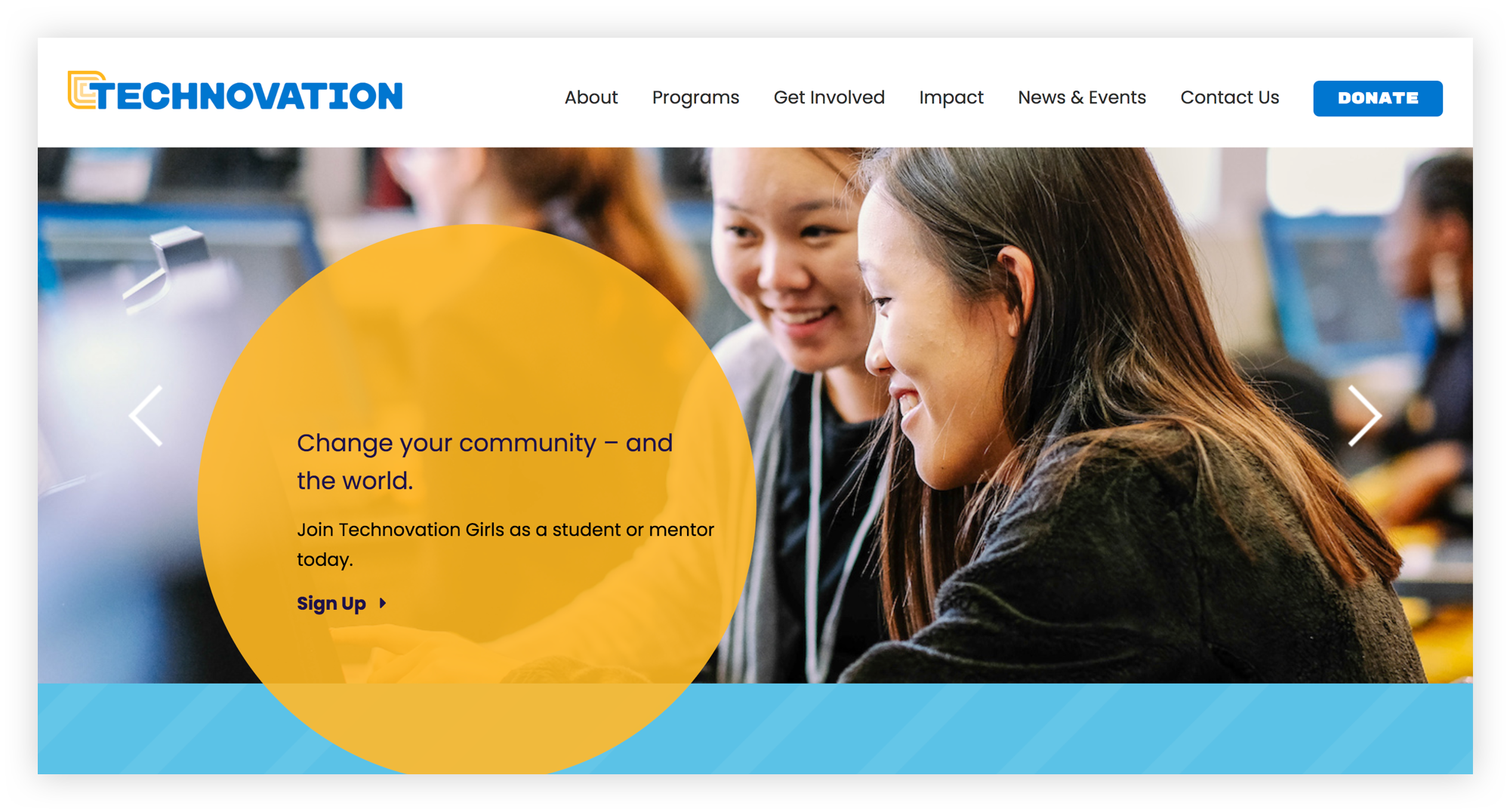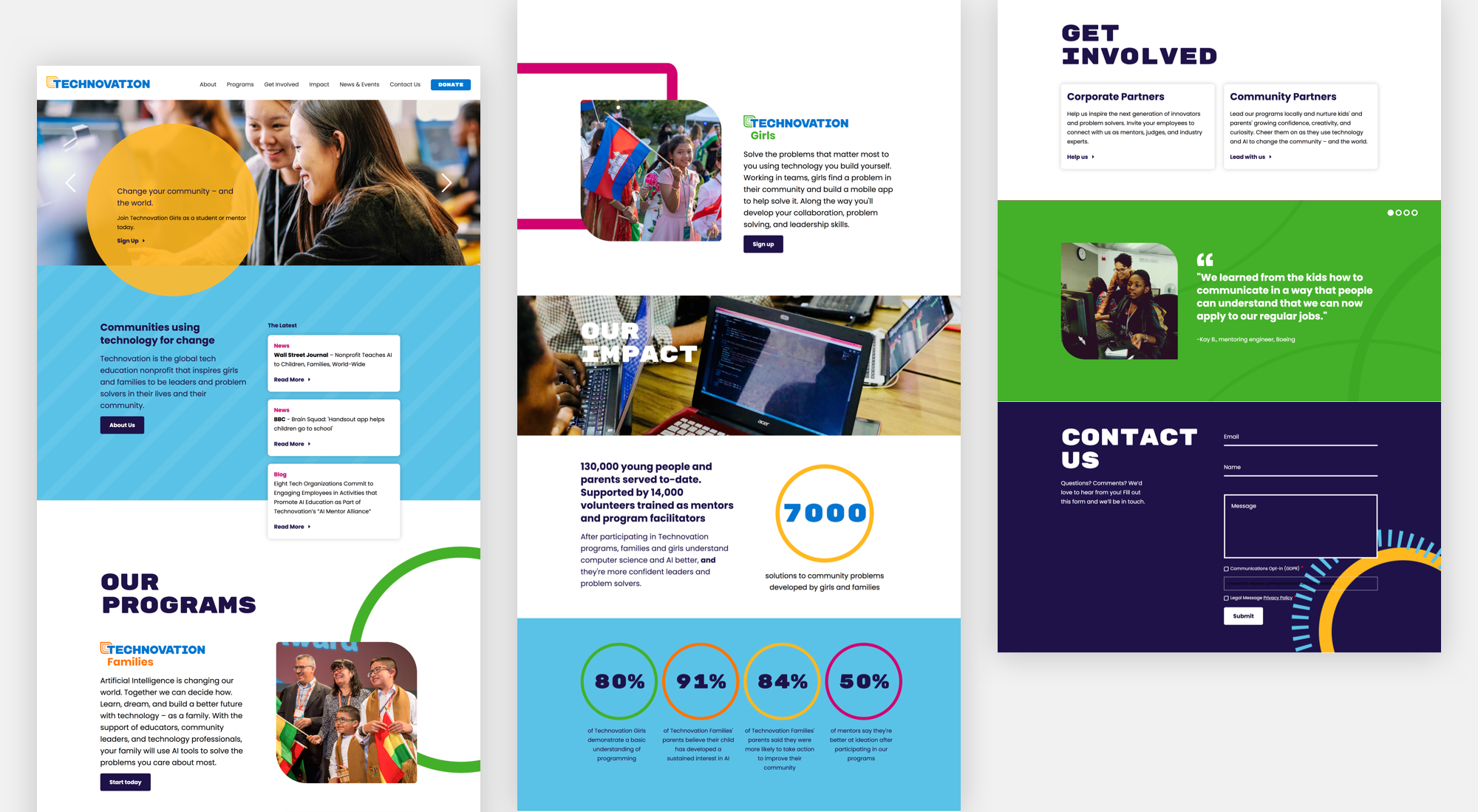 Content Flexibility

---
We felt it was essential to show the organization's impact through an analytical lens and to highlight the impact of the solutions the program participants create. We suggested adding research studies to combine with personal stories. The flexibility of the website gives the client the freedom to create new pages using a modular approach.
Brand, Product & Experience Design • Jaime.patinocalvo@gmail.com • 954.993.9313