NYU Campus
As the pandemic was starting to shutdown public spaces including universities, NYU came to us to help them design a digital experience that could help prospective students get a feel for their campus, including its buildings and dorms.
Designed at Athletics
Website:
meet.nyu.edu/campus
Role: UI and Interactive design
Experience definition

---
There were multiple parts of the experience. We designed a campus lander page, an interactive map with a panel view for additional context, and a detail page for each campus location.
Branded Digital Experience

---
The visual system for this experience builds off the NYU brand toolkit. We designed new UI moments for map interactions, including pin hover, location number system, and line interactivity on scroll.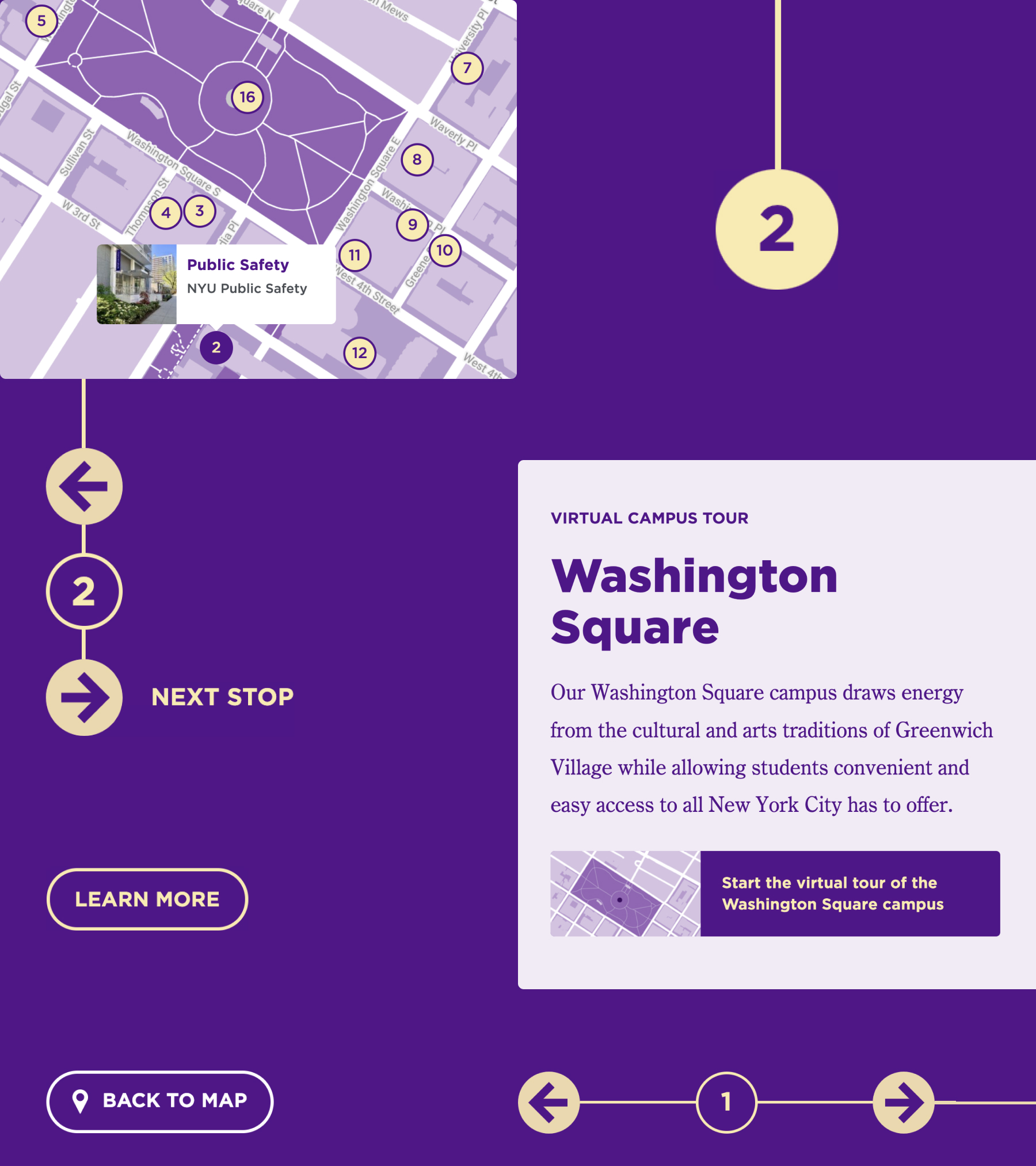 Interactive moment

---
A key moment in this experience is the duality of navigation within the map. The user can not only zoom in and out and hover over pins, but it could also scroll the right panel and navigate through the different locations that way. This duality of experience helped give users more information and context about each place.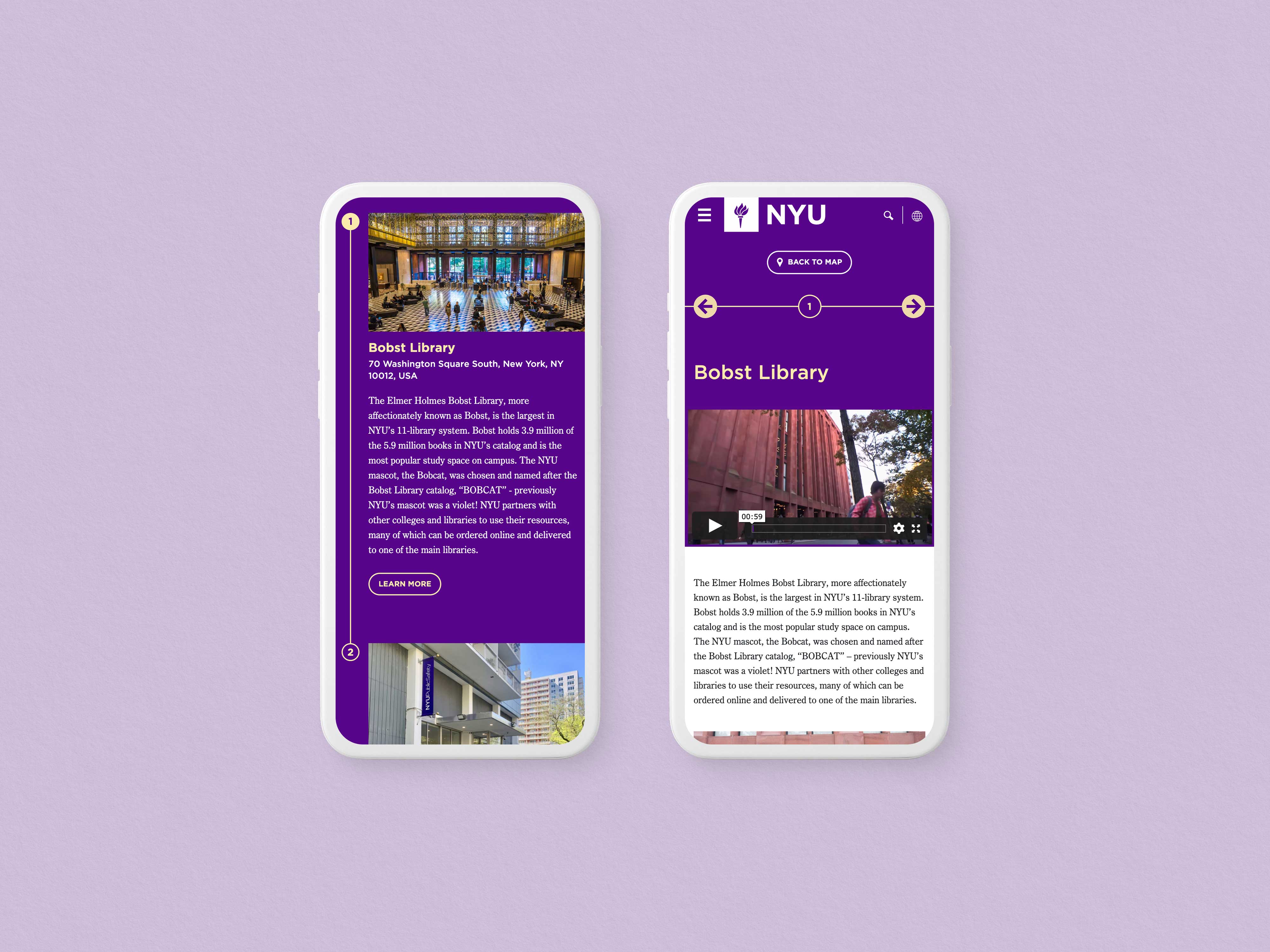 ---
Athletics project team
Partner:

Jameson Proctor

Project Manager: Kathryn Farwell
Designers:

Jaime Patino-Calvo
Developers:
Britton Walker
Brand, Product & Experience Design • Jaime.patinocalvo@gmail.com • 954.993.9313