Amplify
Amplify has been a pioneer in K–12 education since 2000, leading the way in next-generation curriculum and assessment. As they continue to grow their product offerings, they needed a way to promote and market these new products digitally, in a new and exciting way.
Designed at Athletics
Websites:
florida.amplify.com | readingsuccess.amplify.com
Role: UI, UX, Interactive and system design
Recognition: 2021 Webby nominee
Big picture

---
Working closely with the CMO and product owners, we designed a new digital experience that gives Amplify a faster way to promote and market new products. This system consists of a toolkit of modules, templates, and interactive features, coming together to tell the Amplify story.

UX strategy
---
We began defining the experience by developing content outlines for each product. We then outline the content structure and information hierarchy. After locking down the IA, we started designing the wireframes and developing each module and interactive feature.

Visual system

---
We designed a visual system inspired by the current Amplify brand. We wanted to create a bolder look to inspire excitement around new products and push the brand in a new direction.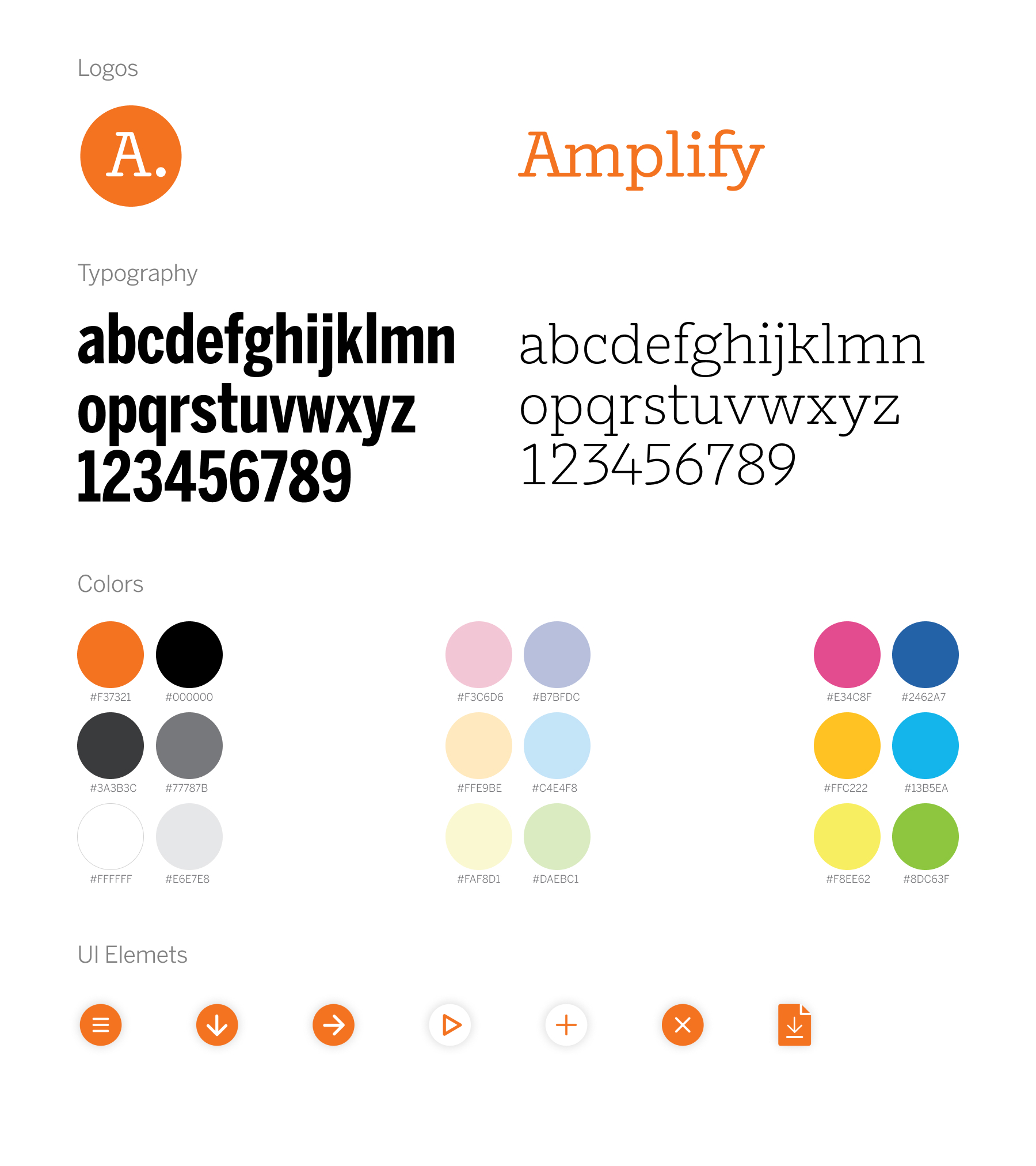 Dynamic cards

---
The main feature of the system is the dynamic card modules. These cards can contain different types of content and functionality like carousels and modals, and can be re-arranged in any manner and combined with other modules.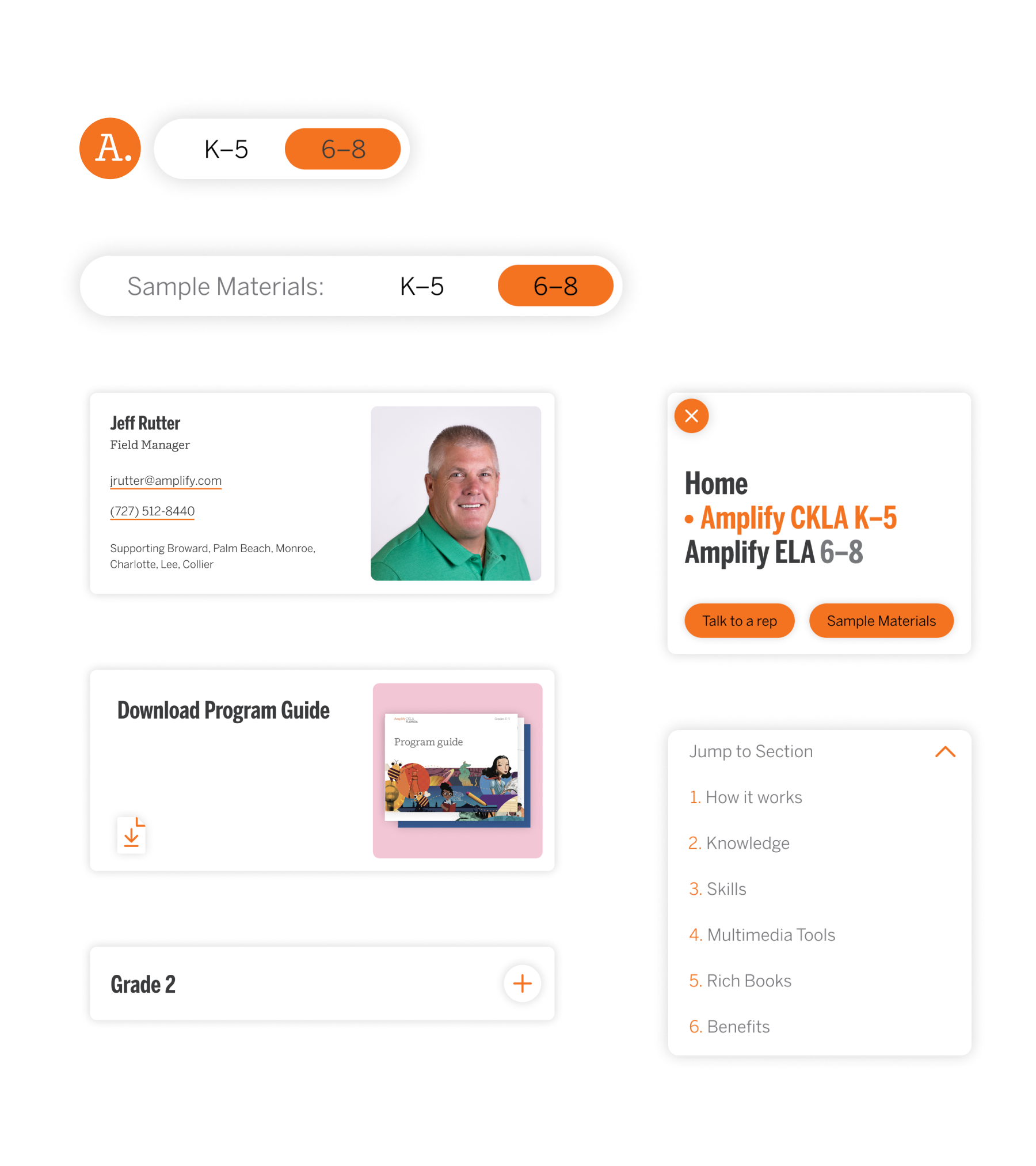 The full system
---
Combining the card system with typography, illustrations, photography, infographics, and other media modules, marketing managers can create engaging, story-driven microsites.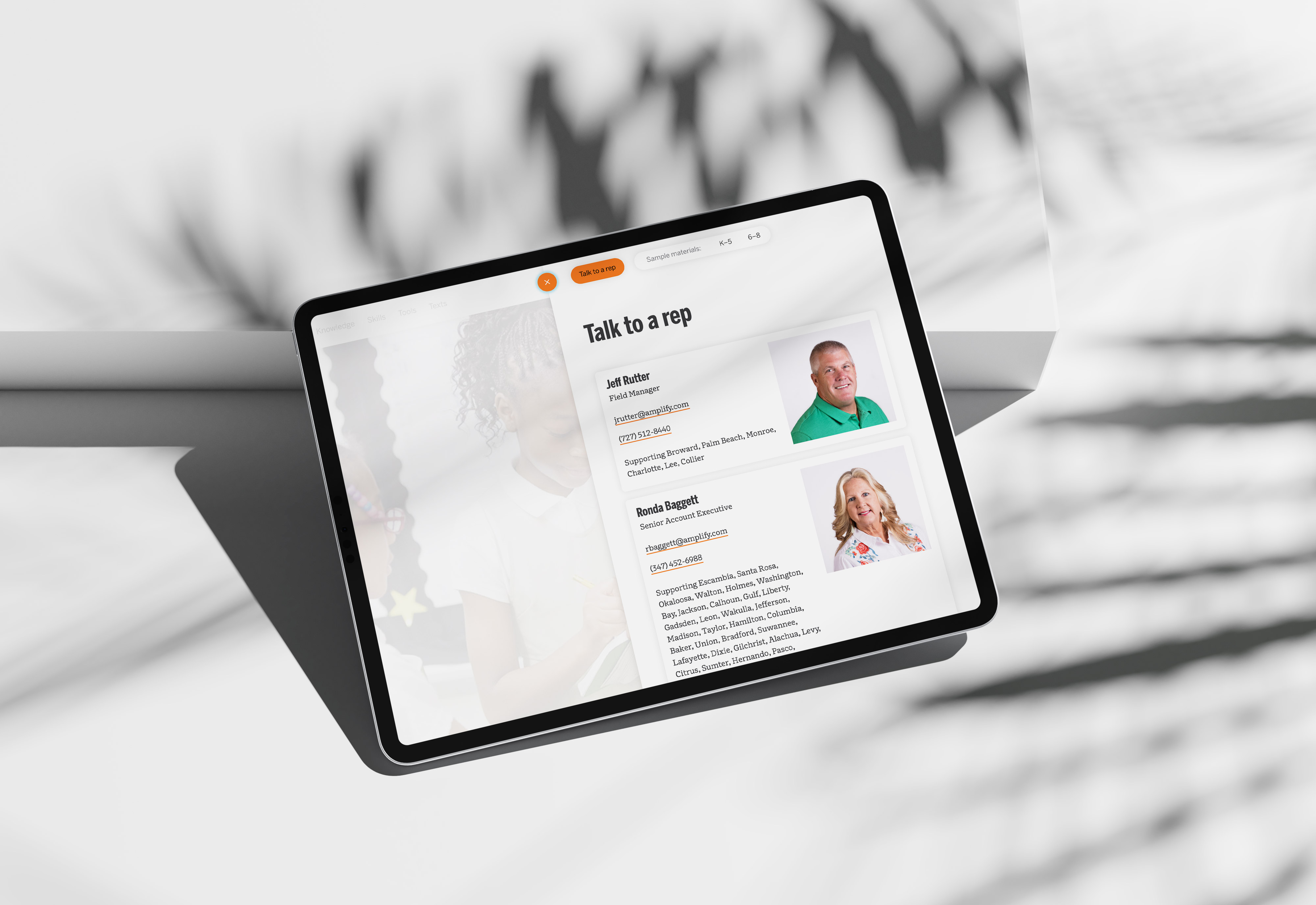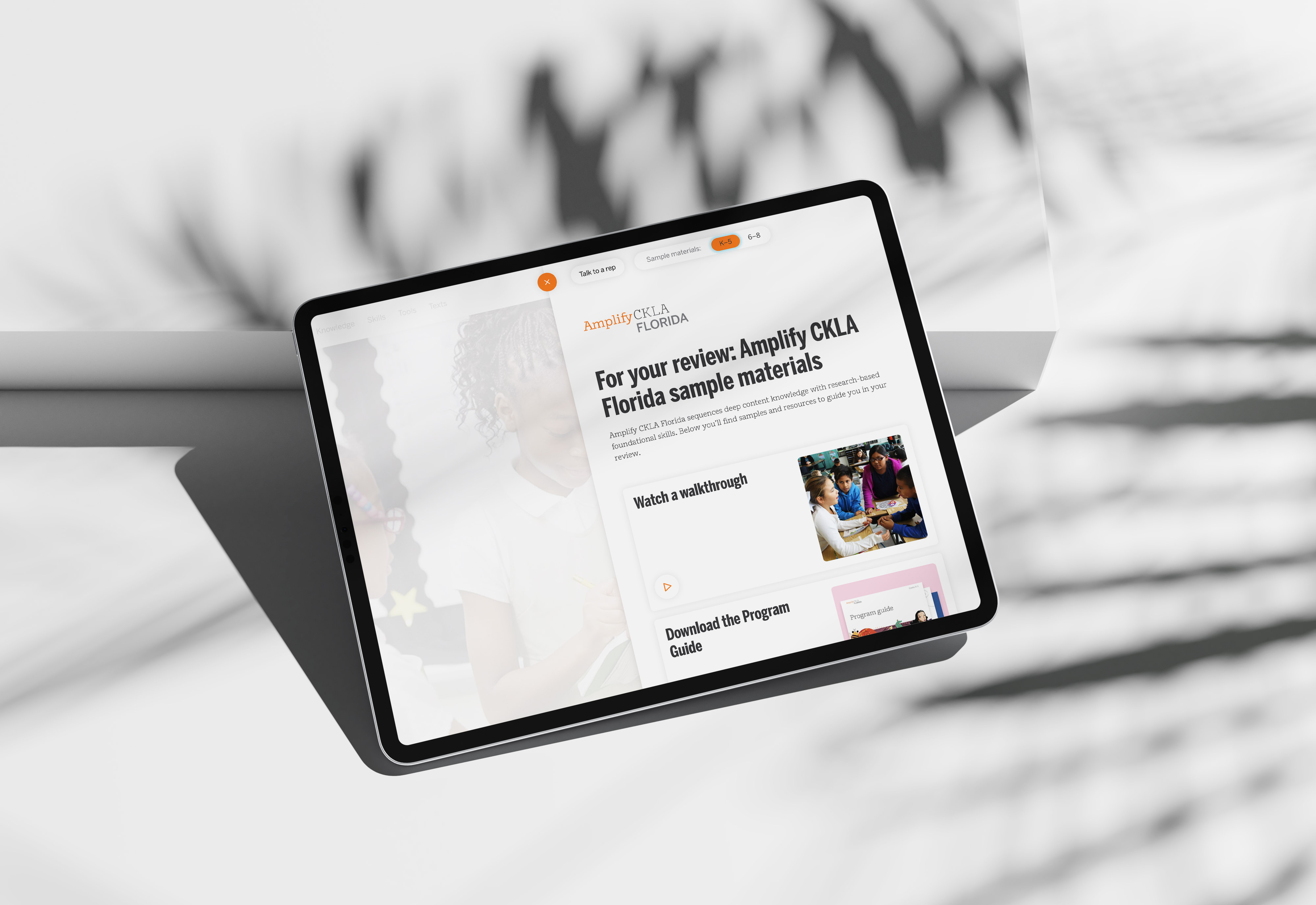 Thinking ahead
---
As new content needs emerge, we continue to innovate the card module functionality. One example was how to add two different functions, a download and play button on the same card. Our solution was to streamline the presentation and collapse both actions into an expandable UI.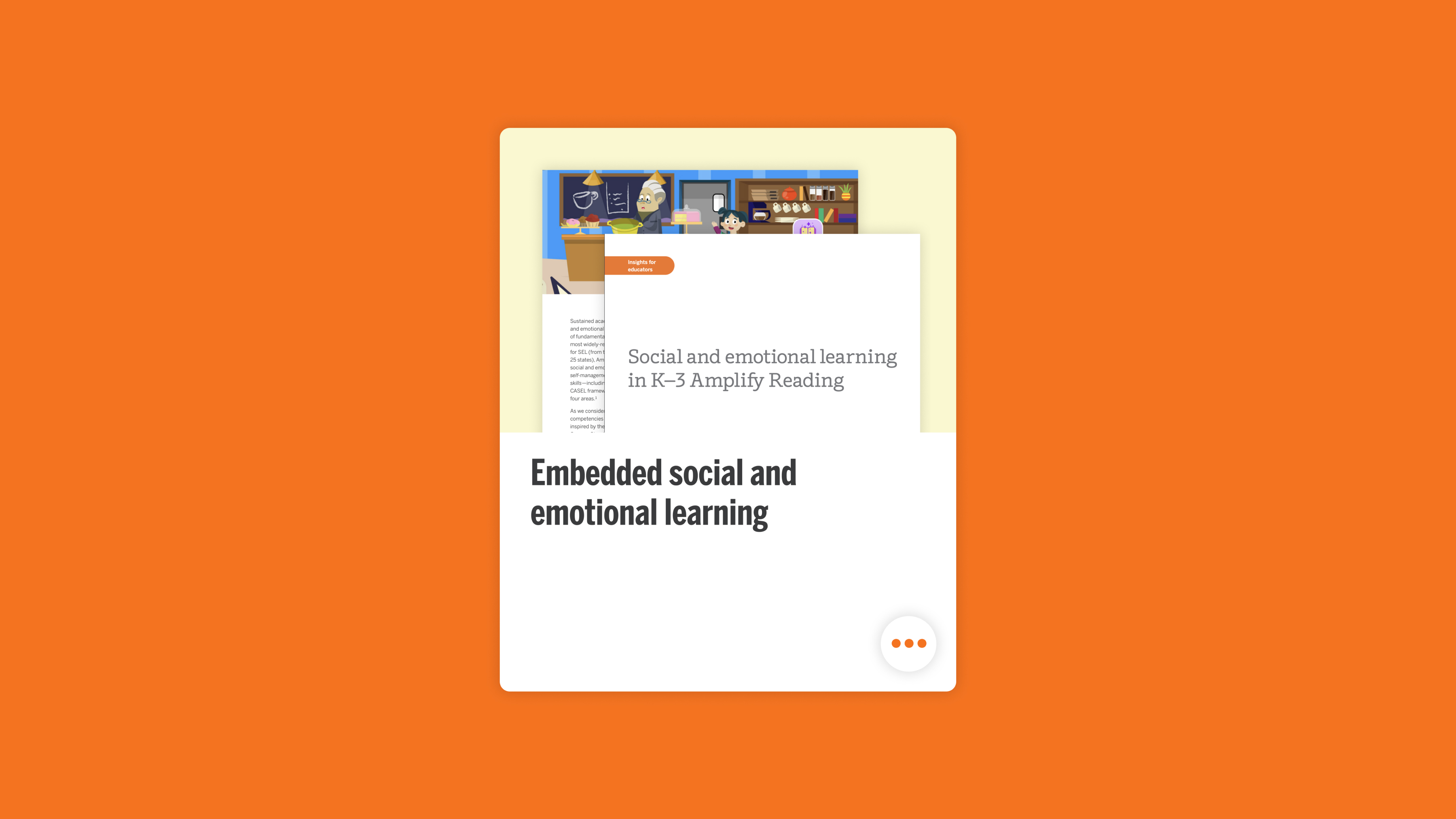 ---
Athletics project team
Partners:

Jameson Proctor & Malcolm Buick

Project Manager: Kathryn Farwell
Designers:

Allison Connell, Triana Thompson & Jaime Patino-Calvo
Strategist:
Zander Abranowicz
Developers:
Ross Luebe, Britton Walker, Mike Beaujean
Brand, Product & Experience Design • Jaime.patinocalvo@gmail.com • 954.993.9313